Simulation Learning Programs For: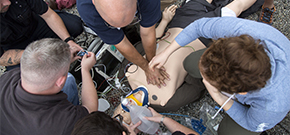 AHA Training
Holy Name Medical Center is an authorized American Heart Association Training Center. Classes are offered on site or at a location of your convenience. Learn more »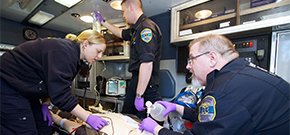 First Responders
Paramedics, EMTs, fire fighters, law enforcement professionals and the military recognize and benefit from simulation training.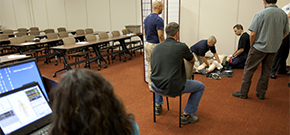 Community
Customized simulation training will help your office staff exceed customer or patient expectations.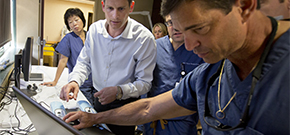 Providers
Physicians and advanced practice professionals enhance current practice by testing new equipment, rehearsing high-risk cases, and reviewing critical communication skills.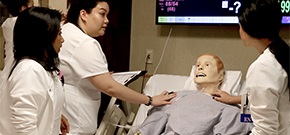 Nurses
Nursing requires specialized skills, knowledge and critical thinking that can be enhanced by deliberate practice using simulation.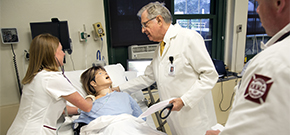 Healthcare Careers Discovery Program
Simulation training is widely recognized by medicine, nursing, allied health and various educational institutions as an effective learning tool.